Nursing Care & Services
Newfield House is generously staffed to provide 24 hour, long term nursing care to residents of varying illnesses and care needs.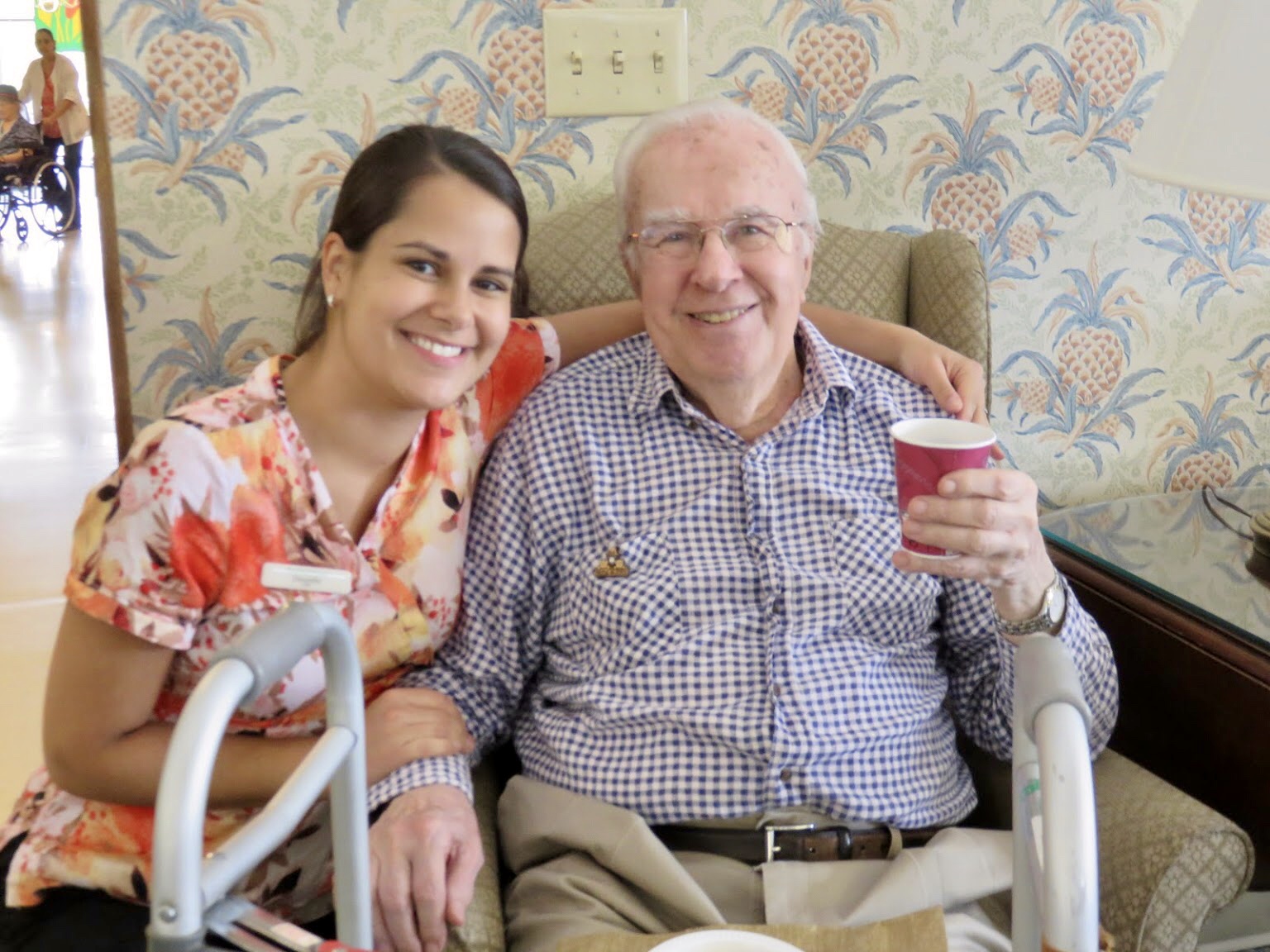 Personalized Care
Our staff adapt to our residents, not the other way around. Over the first few days we will develop a personalized care plan and daily routine for each resident based on their wishes and needs.
Our goal is to provide the care and assistance each individual needs to achieve their highest level of functionality and independence.
We believe that family, friends, fun, and food are as important to our resident's health as the medical care we deliver. So please join us regularly for visits!
Nursing Care
A team of medical professionals devoted to your care and safety.
Plan of Care
Your physician will prescribe a plan of care which will be carried out by a team of nurses and certified nursing assistants, specialists, therapists, a dietician, pharmacist, and a social worker.
Rehabilitation Services
Rehabilitation services are provided here at Newfield House by an outside agency covered by Medicare.
Hospice services
Hospice services are available through Cranberry Hospice, and covered by Medicare.
Additional Health Care Services
Podiatry, x-ray, and laboratory services are available on site. Additional outside services are permitted into the building if needed, upon request.
Respite Care
Short term stays are available upon request. A minimum stay of 4 weeks is requested. Please call to inquire.
(508) 746-2999
The Care We Deliver
Newfield House is a Level III nursing home, capable of providing care to residents with a wide range of care needs. There are certain types of services that we do not provide, such as tracheostomy and ventilator care. Please call for more information. 
Our Care Progresses with You
As our resident's needs grow, so do our services. We provide a sliding scale of assistance and safety measures that keep each individual doing their best while remaining in one place. 
Compassionate Caregivers
There are a lot of people out there who hear the calling to help others. We make sure that they work for us. From the top, down, our team is comprised of those who truly thrive on caring for others. 
The Perfect Recipe
Great care is only as good as the quality of life it can support. That is why we believe that encouraging family involvement and staff-resident engagement is paramount to living at Newfield. We have designed our events to be great visiting opportunities with our residents. From cocktail hours to cookouts, nearly all events are a great time to come have fun with your loved one.
"Newfield House has been an incredible support for our grandmother, Betty Dubois, for the last few years of her life. The caretakers there have been dealing with conditions they never signed up for during this pandemic and they deserve all the praise in the world for the level of care they have continued to provide their residents through it all. We can't thank them enough for their kindness and support during this difficult time."
"Patients get excellent one-on-one care by the dedicated and compassionate staff. So many of the caregivers have been working here for decades, it's such a special place. The food is delicious, the activities are really fun, and the social engagement has been a game changer for my father. We all feel completely comfortable when we leave, the CNAs and nurses are like an extension of our family. This is the way care for our loved ones should be."