Life at
Newfield House
Newfield House offers a fun and family oriented environment as well as the peace and privacy that is sometimes preferred.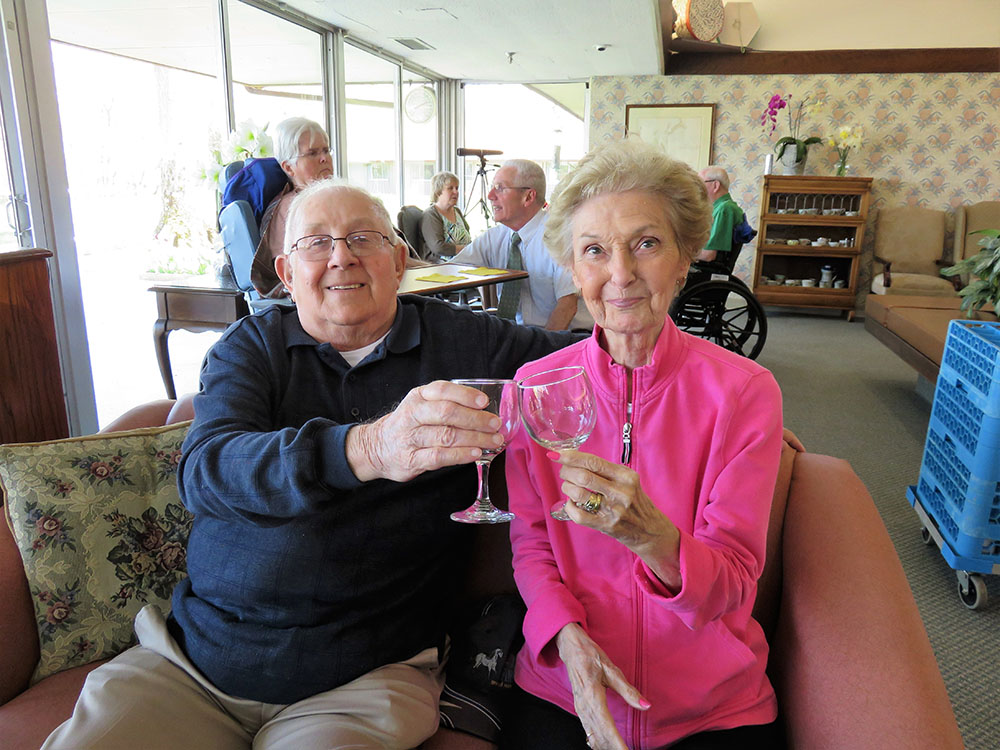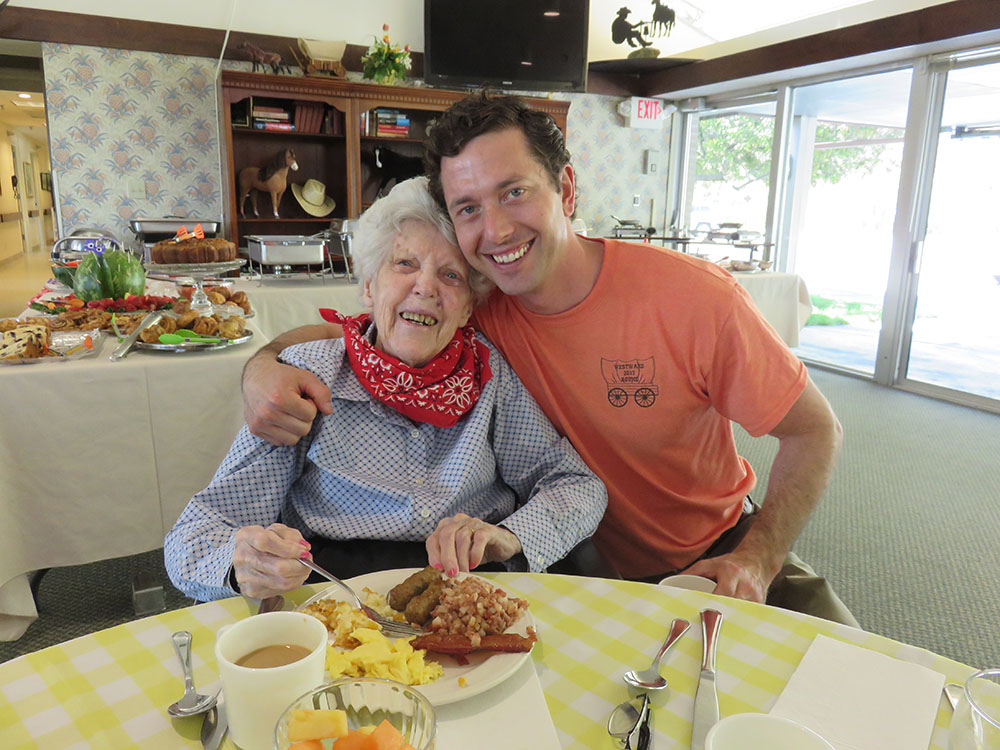 Feels Like Home
Newfield House is a welcome relief from the hospital-like halls of today's nursing and rehab facilities. Alarm bells and an acute rehab setting are instead replaced by a feeling of peace and quiet more akin to a private home than a nursing home.
Truly Personalized Care
Residents receive the care and assistance they need to achieve their highest level of functionality and independence.
We have an average of one hundred staff members across all departments who are trained to spend their free time visiting with the residents.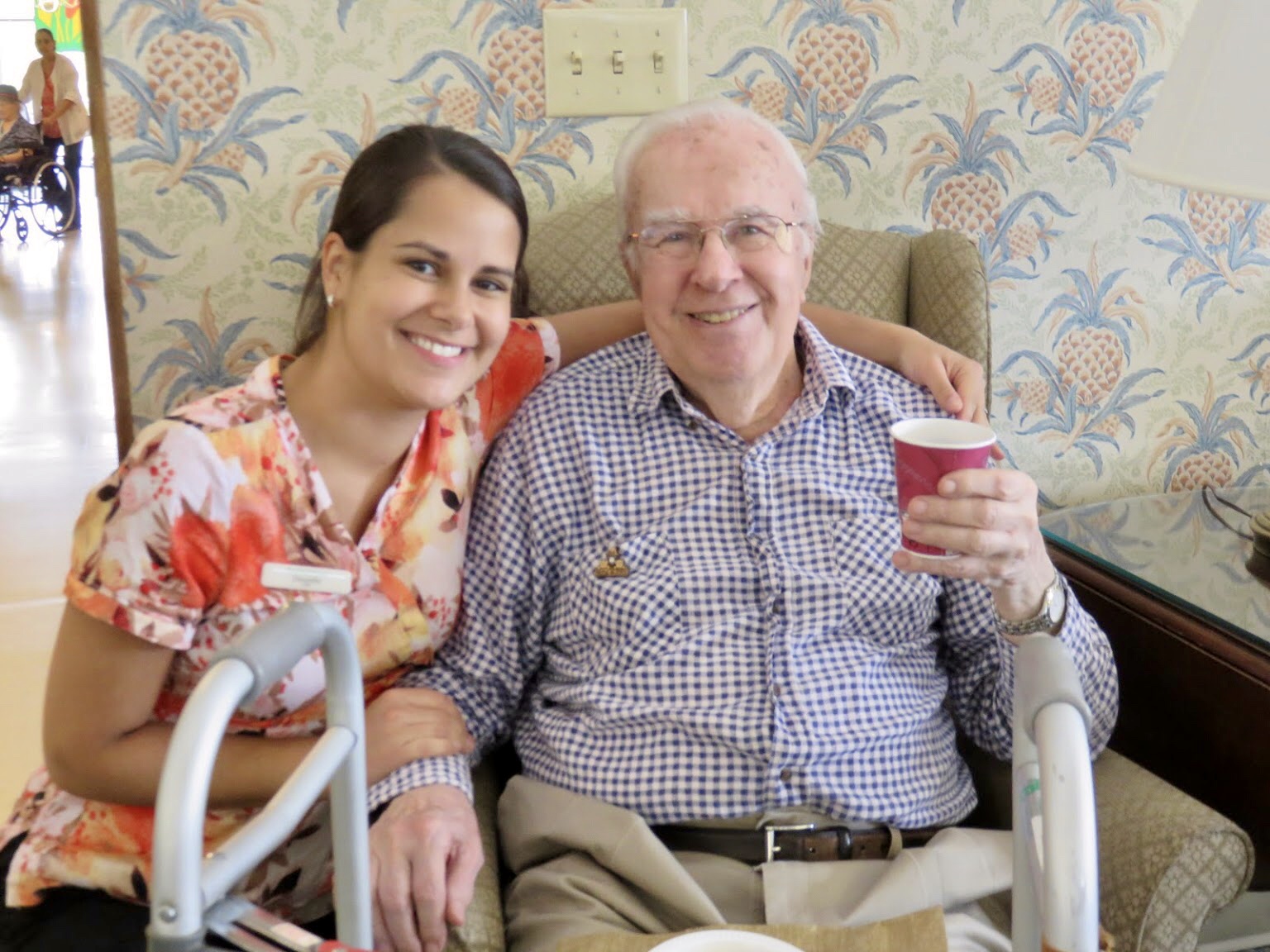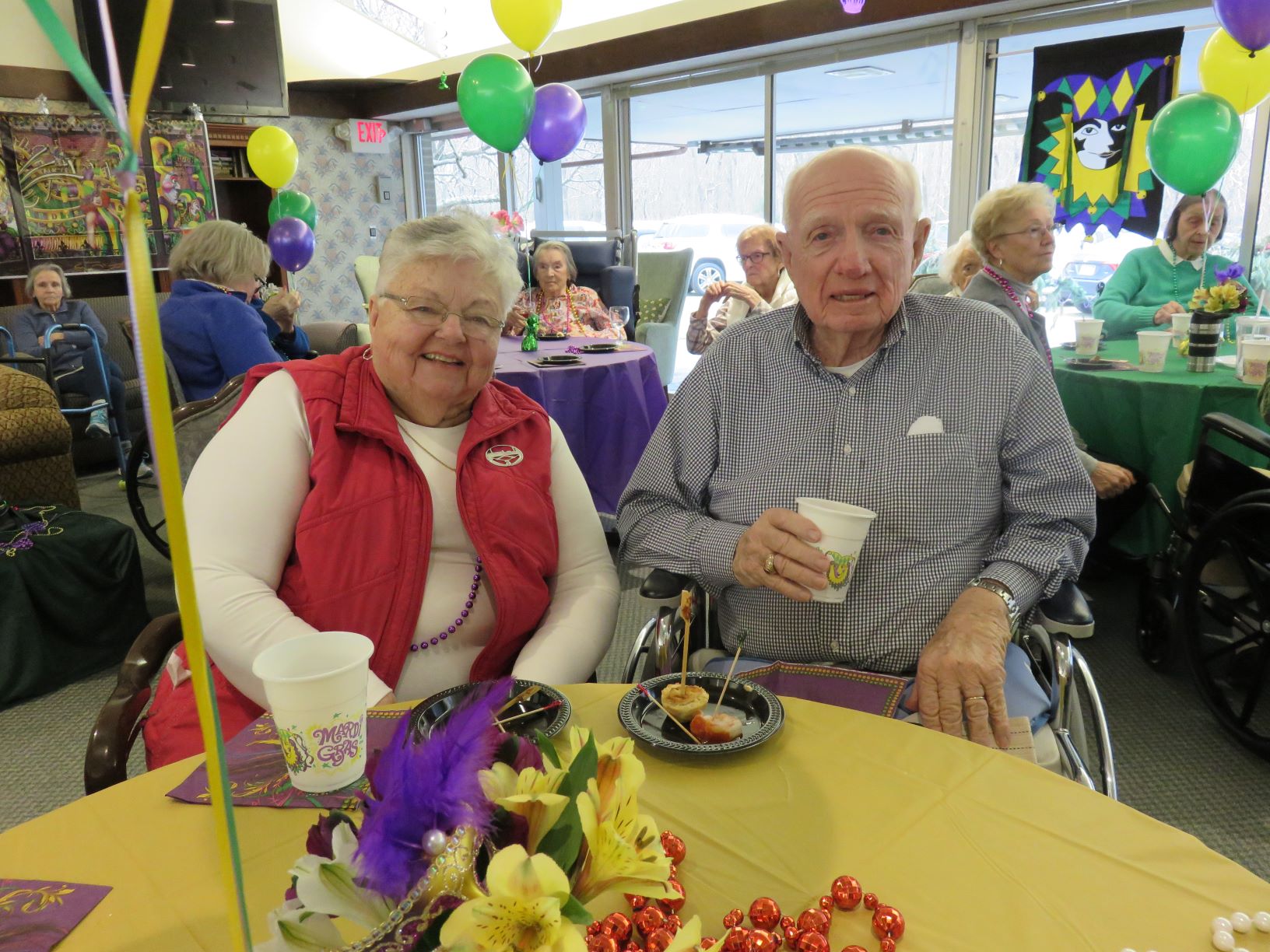 Family Involvement
Please join our residents anytime for quiet visits or our scheduled parties. Bring the kids and the grandchildren, and the dog too! Families may join their loved ones for meals from time to time, compliments of the house.
Community & Fun
Our staff engage each resident with gentle encouragement to participate in our wide offering of activities.
A robust and well-staffed activities program, together with large holiday dinners, and special event parties provide for a bustling and fun environment.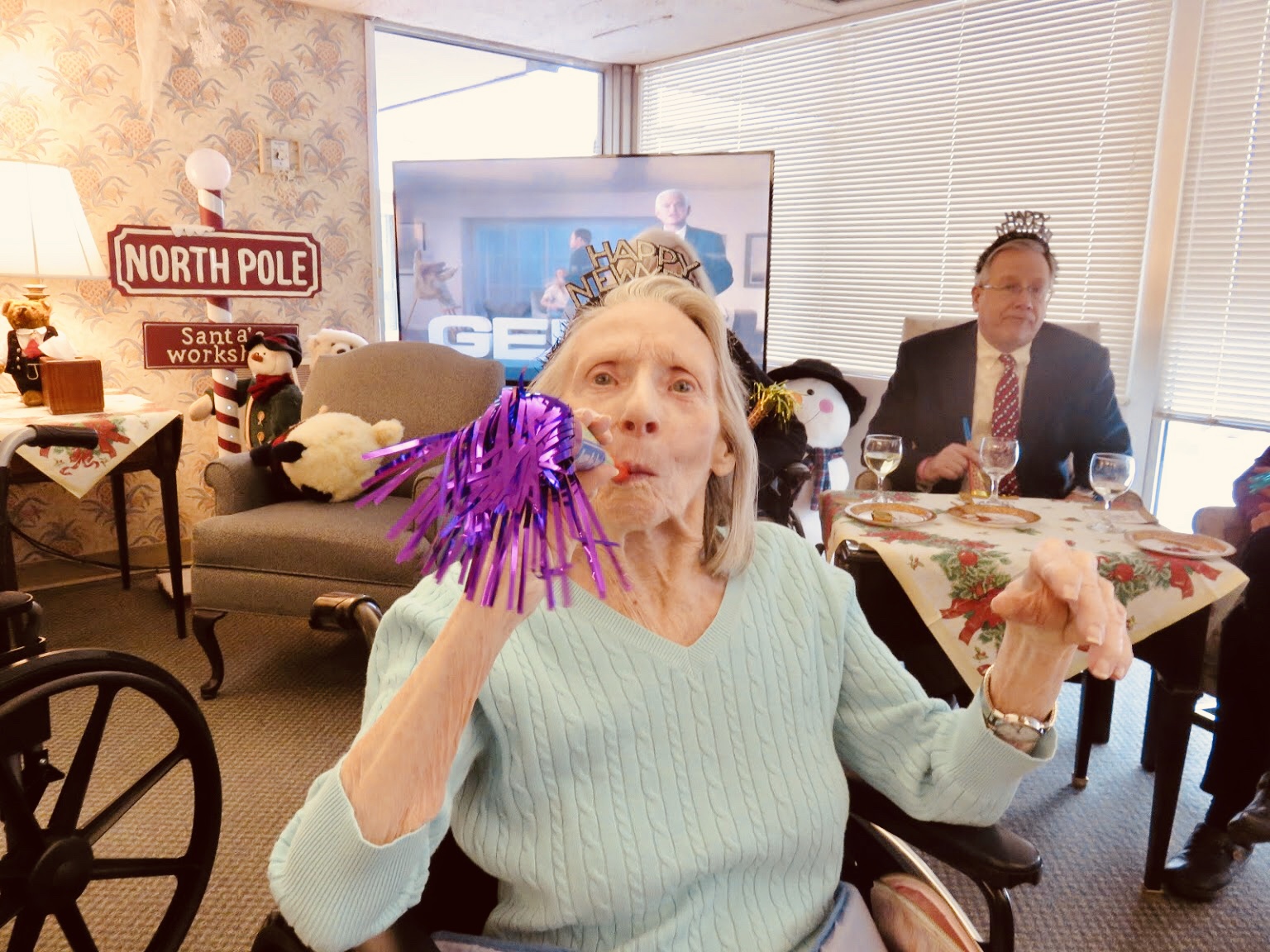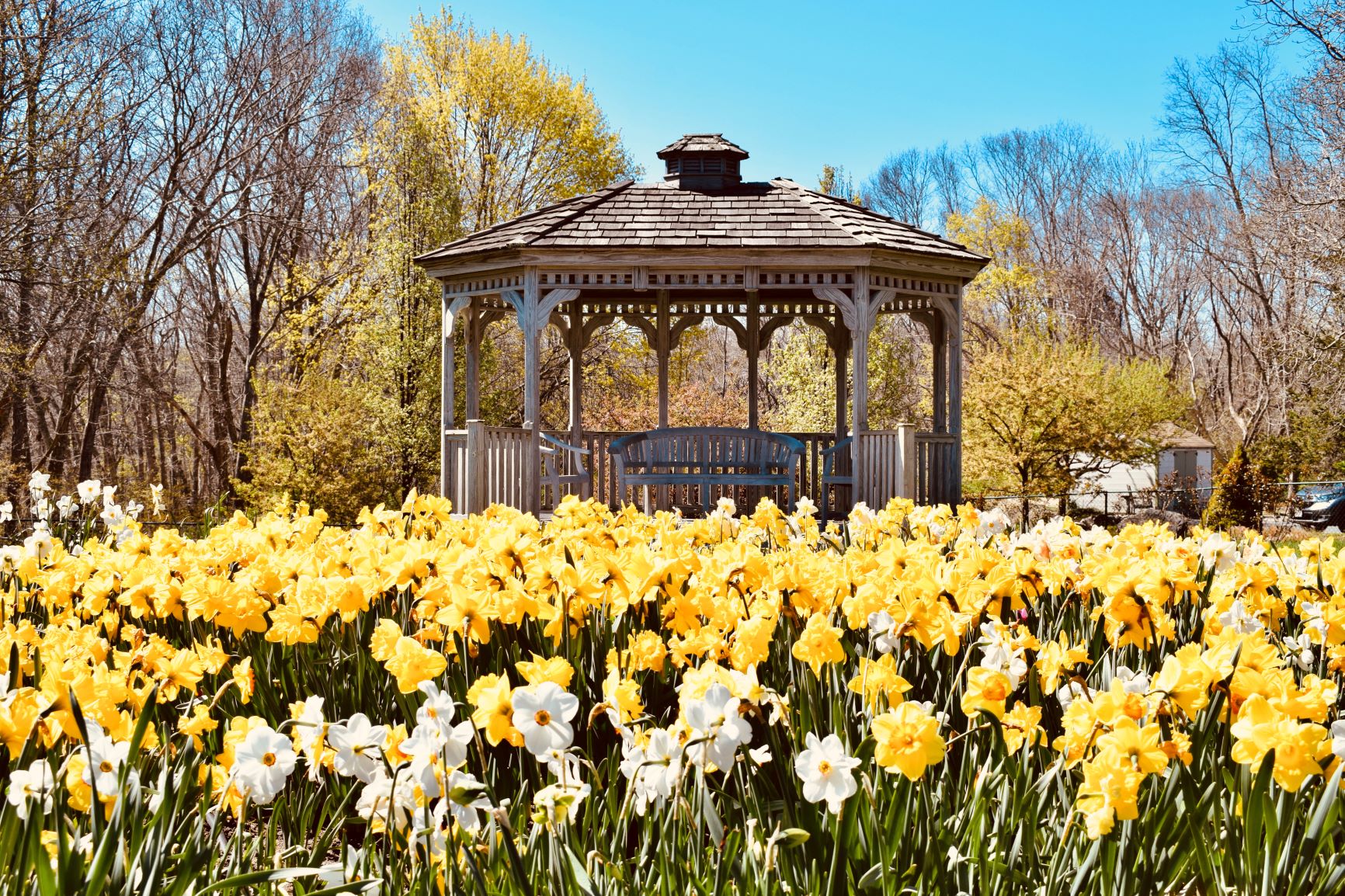 Flexible Visiting Hours
Our doors are open to family and friends. We only ask that courtesy and consideration be given to our other residents when choosing a time to visit. Newfield House reserves the right to restrict visits for the health and well-being of our residents. 
Please inquire for specific guidelines related to visiting during the pandemic.
Activities & Entertainment
Below are examples of scheduled activities throughout a couple of months.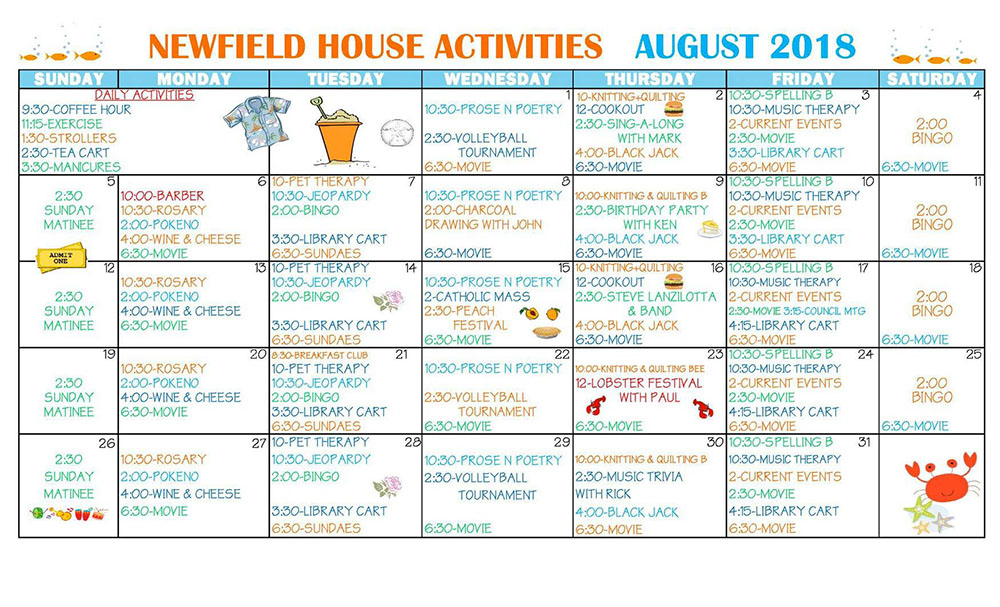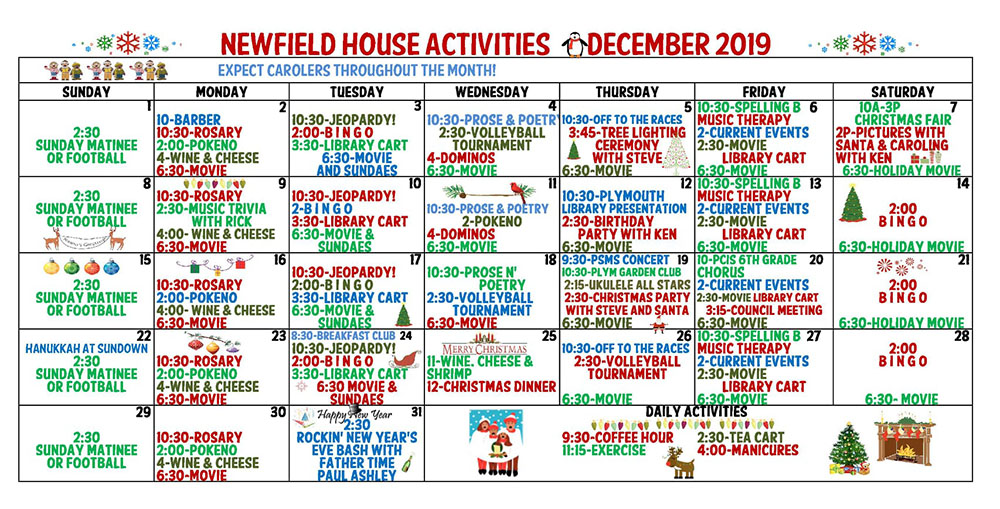 Frequently Asked Questions
What conditions can Newfield House care for?
Newfield House provides round the clock nursing care to residents with many different ailments. Please call us to discuss your specific needs.
How do I know when to move to Newfield House?
It is always best to make these decisions before they are forced upon you due to an injury or episode. We recommend anticipating a loved one's needs in the future and making a decision based on their growing needs rather than waiting for the moment their current arrangement fails to keep them healthy and safe.
Why should I choose Newfield House over an assisted living or assisted living dementia unit?
When it comes time that nursing care is necessary, Assisted Living Facilities can't replace the care and attention Newfield House offers. Although they offer contemporary interior design and an apartment style living arrangement, these facilities are simply not meant to, or even allowed by law to provide the nursing care needed for people with advanced illnesses and disabilities. These facilities often encourage residents to bring in their own home-care aides to allow them to remain in the facility longer, but this type of pieced together plan almost always fails, and always costs more than Newfield House. Many of our residents come from other care settings that have promised more than they can deliver. Newfield House offers our residents full care and help with living their lives to the best of their ability, all while providing a community for them to engage in and daily activities to attend.
What is the staffing ratio of residents to care staff?
We staff our nursing teams with a typical ratio of 1 nurse to every 9 residents, and 1 nurse's aide to every 5 residents. That is about double what you will find at other nursing homes! Our activities team is also well staffed to assist the nursing team by meeting non-medical needs in the resident's rooms as well as providing activities that get the residents out of their rooms where we can more easily maintain their safety.
Does Newfield House accept insurance?
Our residents are entitled to collect on any long-term care policy they may possess. We do not have a contract with any health insurance companies, public or private.
What are Medicaid and Medicare?
Medicaid is the federal insurance program that is part of our social safety net. To qualify for this benefit you must have spent nearly all your personal funds and have no  assets, with few exceptions. Long-term care patients must pay privately for their care until they run out of funds before they will qualify for Medicaid.
Medicare is considered acute care insurance. Although Medicare does pay for some short stays in a nursing home, these stays are due to rehabilitation needs from injury and illness. Medicare does not cover long-term care.
Newfield House does not participate in these programs. 
Why don't you accept Medicare/ Medicaid?
Newfield House has chosen not to participate in these programs. This decision allows our staff to provide more care with less paperwork, as most nursing homes spend a good part of their time documenting the care they deliver in order to qualify for reimbursement. This also lowers our cost, allowing us to provide a higher staffing ratio and other benefits to our residents.
Can we bring our own furniture?
Absolutely! We encourage residents to make their room their own. Please inquire about room size and layout so that you don't over pack for the room. All residents must have a hospital bed, so this is the one piece of furniture that must stay. 
What is the cost structure for the services at Newfield House and what does it cost?
We charge an all inclusive daily rate. Please call us at (508) 746-2999 to request our current daily rate.
When compared to other options, Newfield House is your clear choice:
Staying at home has gained in popularity these days. Although remaining in the comfort of your home has great appeal, it can become isolating for the individual, and a full time job for the family member managing the help. Often  this arrangement fails due to unreliable help or poor management of ailments. Residents who come to us from home frequently perk back up and find a new lease on life!
Local nursing homes have reoriented themselves to the rehab market, and so are not really in the same market as Newfield House anymore. We are priced below nursing homes in the area, yet provide more staff and better amenities.
Assisted Living offers a lower entry point, but once you have compiled the services you need, the cost is often more than twice that of Newfield House. Assisted Living will also not offer the community interaction that is most appropriate for those in need of 24 hour care.
Please call to discuss your specific needs.
Why can't I find your star rating?
The Star rating system is a service provided to the public by the Centers for Medicare and Medicaid. Because we don't have a contract with CMS, we are not subject to their regulations and their surveys. At Newfield House, the residents are our only customers, and their reviews take the place of the star system.
"Newfield House has been an incredible support for our grandmother, Betty Dubois, for the last few years of her life. The caretakers there have been dealing with conditions they never signed up for during this pandemic and they deserve all the praise in the world for the level of care they have continued to provide their residents through it all. We can't thank them enough for their kindness and support during this difficult time."
"Patients get excellent one-on-one care by the dedicated and compassionate staff. So many of the caregivers have been working here for decades, it's such a special place. The food is delicious, the activities are really fun, and the social engagement has been a game changer for my father. We all feel completely comfortable when we leave, the CNAs and nurses are like an extension of our family. This is the way care for our loved ones should be."