About Us
A legacy of excellence in nursing care and hospitality.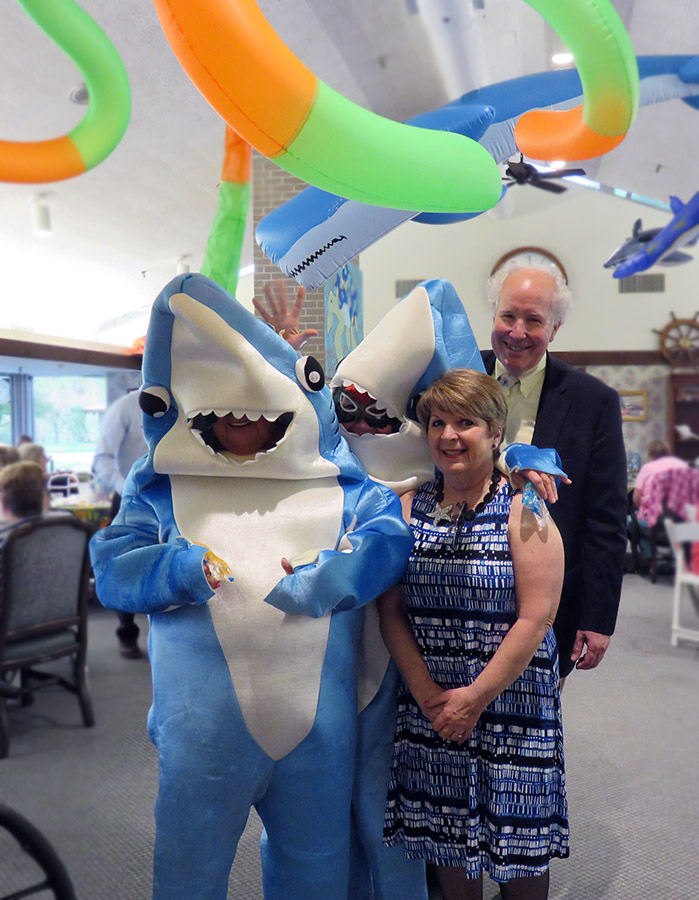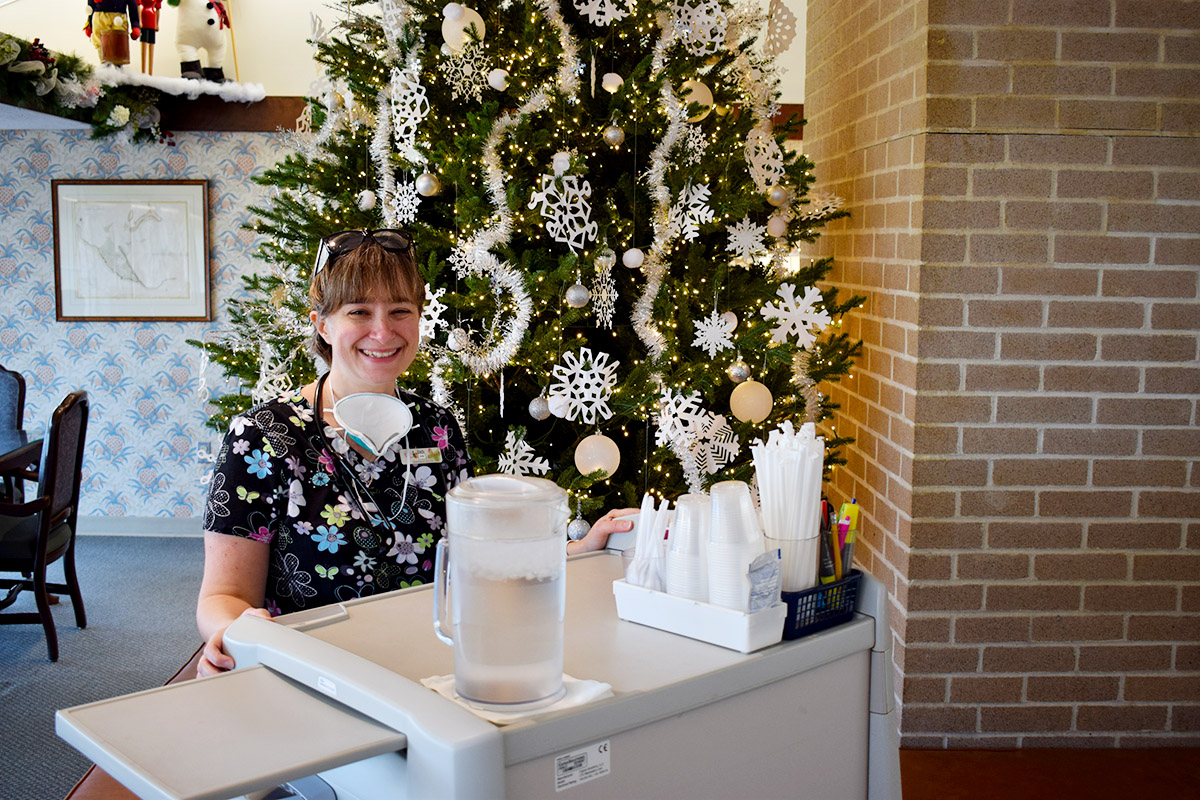 Highest Quality Care
Since 1962, our leadership has been driven by one unifying goal; to develop the best answer to the long-term care needs of Plymouth and its surrounding communities.  Newfield House has earned a reputation of excellence from years of putting our residents' and their families' needs and preferences first. 
Our Story
Opened in 1962, Newfield House was the first modern nursing home in Plymouth. From the beginning, Newfield House has been locally owned and operated. It was founded by Plymouth residents, Dr. Samuel Stewart, Elizabeth Longhi, Dr. John Gilmore and Ernest Tassinari. In 1985, the son of Sam Stewart, Geoffrey, became the Administrator, and devoted his life to the care of our residents, and philanthropy in our local communities. Geoff rewrote the script on elder care and quality of life in a nursing home. With a meticulous desire to make a real difference for the elderly and their families, Geoff took what is stereotypically a somber environment and filled the home with a high volume of well trained staff, great events and entertainers, better food and drink, and consistent leadership on a daily basis. Newfield House stands as a testament to the work he has done, and to what we as a community can, and should do for our loved ones. It is hard to overstate the amount of good he has done or the individuals and families he has touched through his good work. He has set a tone at Newfield House that will carry on as the foundation of our care philosophy and our community outreach. Under his leadership, Newfield House has acted as a beacon in the long term care field, attracting employees who truly desire caring for the elderly.
In 1997, Eli Meyer began his career as a 14 year old gardener's assistant at Newfield House. The role of a gardener's assistant frequently involved the mopping of residents rooms! Eli began to admire the work that Geoffrey and his staff did at Newfield House, observing how much fun everyone seemed to have, staff and residents alike. It wasn't the place one thinks of when they hear the words 'nursing home.' Eli went on to become an electrical engineer, but after several years, began to miss working with people. In a search for a change in career path, he contacted Geoffrey for input. In 2010, Geoff made the suggestion that Eli come back to work for Newfield House, and learn how to continue the work that he had done. Eli worked under Geoff until 2021. Eli is now the owner and Administrator, and has taken stewardship of the values at Newfield House.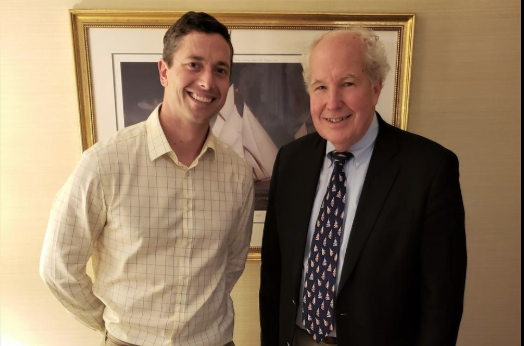 Highest Quality of Life
Beyond the care, residents at Newfield House enjoy a warm, fun, and friendly atmosphere.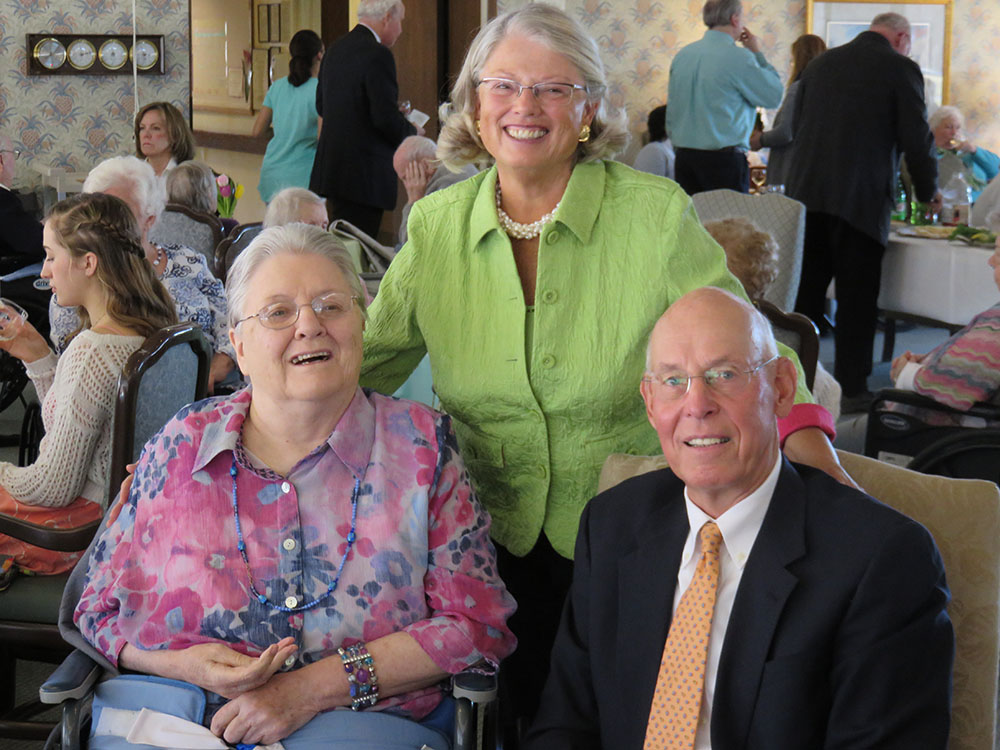 "My mother was at Newfield 28 years ago. Now my wife's parents are there.
Many of the same staff are still there! It is a family and they are caring. It is a special place with special people and it shows.
"
"My dad was in Newfield House for a very unexpectedly short time, but the caring and compassionate way the staff treat both residents and family is unbeatable. It's a special place, more like walking into a large home with large windows and a beautiful garden. People often talk about dignity in terms of elder care and this is the place your loved one will receive it."
Amy Nicholson Ricketts, 2020
"EVERYTHING! The staff is exceptional, the facility and grounds are beautifully kept, and the individual care given to each resident cannot be surpassed!
"
Our Team
 A dedicated and responsive management team.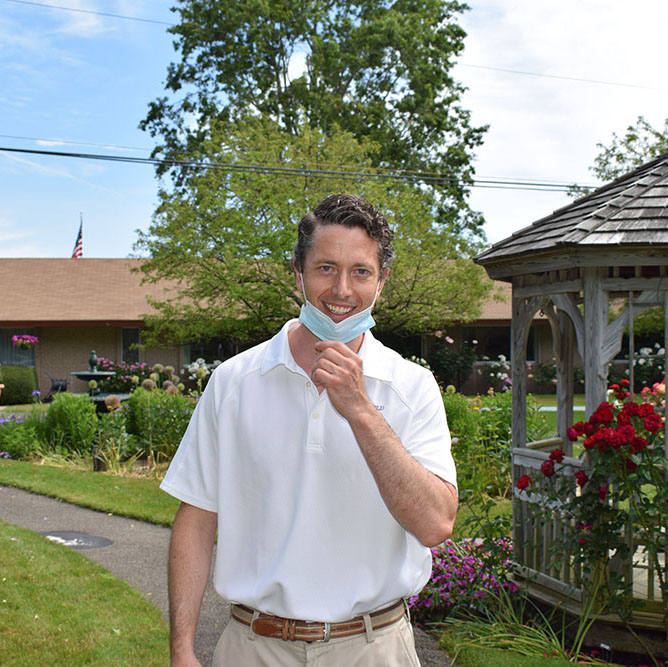 Eli Meyer
Administrator
Eli Meyer started at Newfield House in 1997 as a 14 year old landscaper in the summers. He graduated from the University of Vermont in 2005 as an electrical engineer. After 5 years in engineering he missed the joy he found in helping people that he had been a part of at Newfield House. In 2010, he returned as our Assistant Administrator under Geoff Stewart. Upon Mr. Stewart's retirement, Eli became our proud new owner and Administrator in early 2021.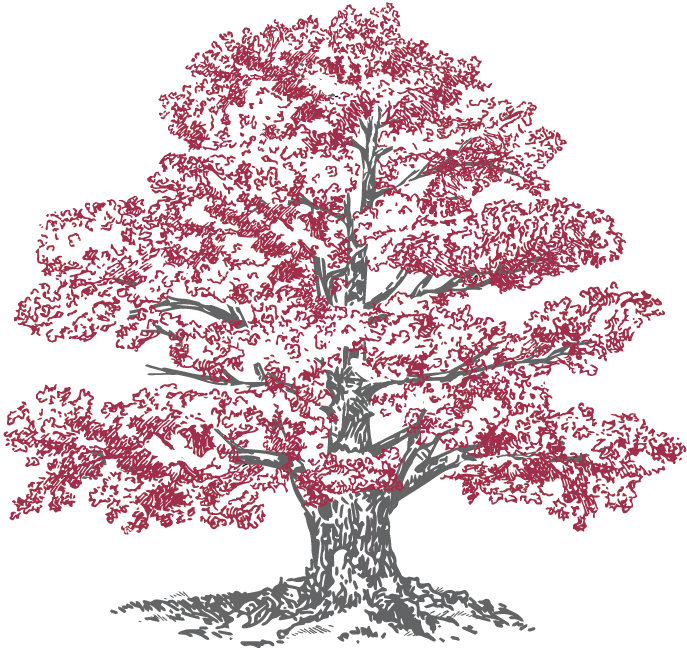 Pam Hennebery
Director of Nursing
Pam joined Newfield House in 2015. She has worked in long-term care for over 36 years having started as a nurse's aide at the age of 16.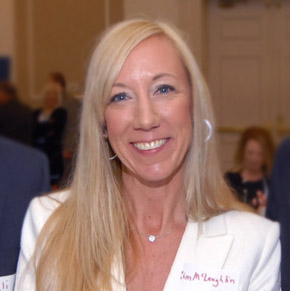 Kim McLaughlin
Human Resources & Business Office Manager
Kim came to Newfield House in 1998, working part-time as a CNA in the evening while she cared for her 2 young children full-time.  In 2005 she assumed the role of Bookkeeper, and as the need grew for an expanded HR role, Kim pursued and obtained her Bachelor's Degree in Business Management with a concentration in HR in 2014. She considers Newfield House to be her second family, and has had 4 cherished family members call Newfield House home.
Claire Kyser
Activities Director
Claire has been our activities director for over 35 years, crafting clever and fun parties and activities that engage our residents and families. She takes great pride in her work, giving each resident individualized attention and thoughtfulness.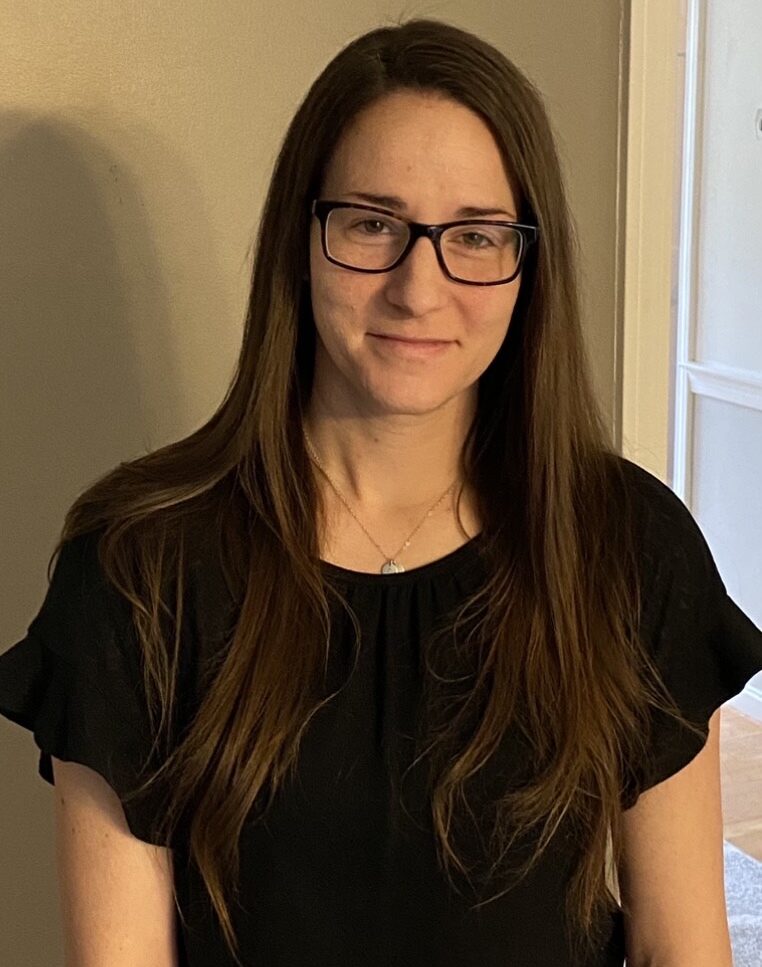 Kristen Dunmead
Social Worker and Admissions Coordinator
Kristen started in March 2021 and was excited to join the Newfield family! She is eager to get to know all the residents and families. Kristen has 8 years of experience working with elders as a home care case manager.  In her spare time she enjoys spending time with her husband, 2 children and two yellow labs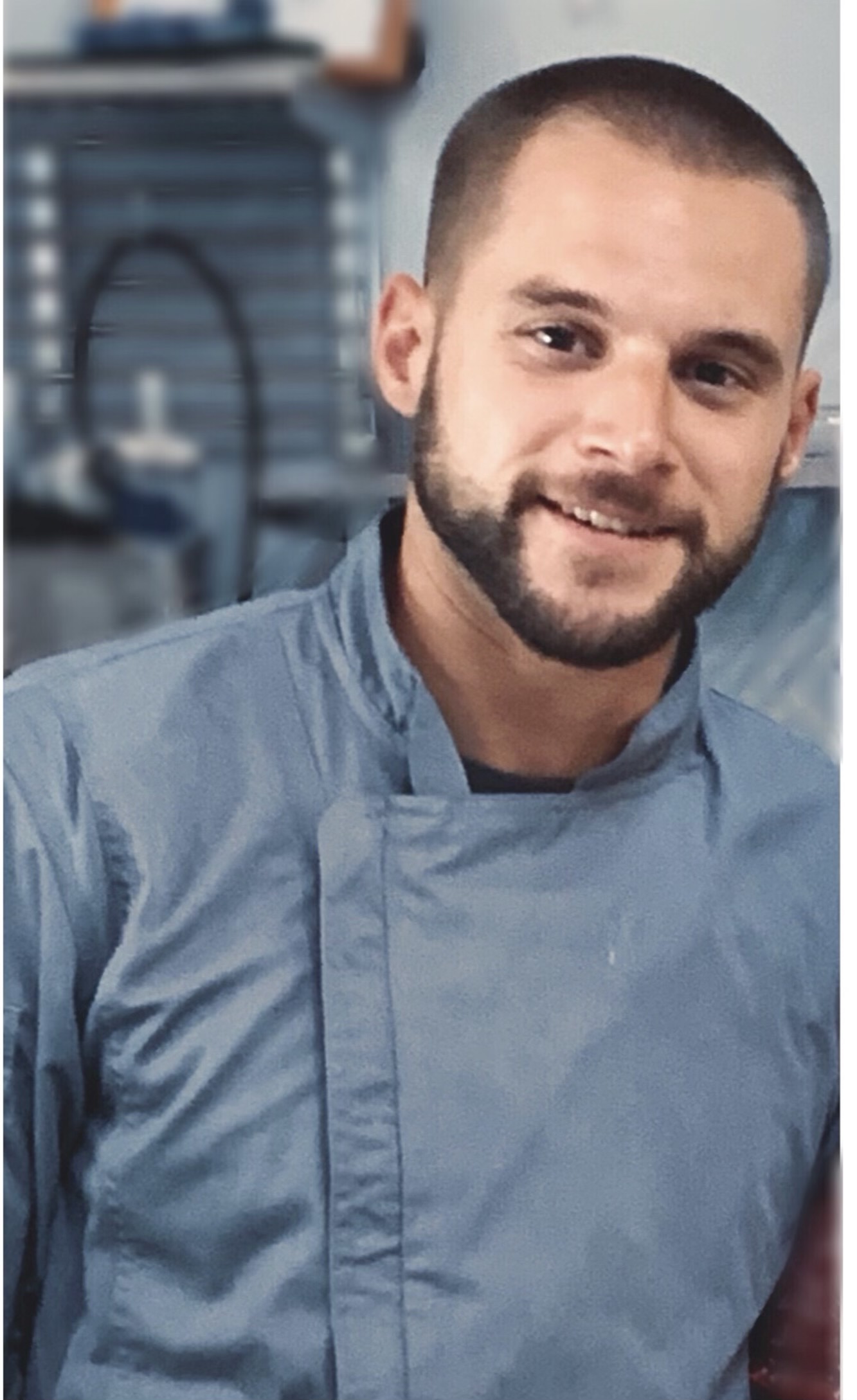 Cameron DeGrazia
Director of Food Services
From a young age, Cameron spent many hours in the kitchen with his grandfather. Because of his grandfather's love of food, he knew he wanted to become a chef. Food brings families together, which he loved most about being in the food industry. It allowed him to create dishes that bring people from all cultures and backgrounds together. He has worked and volunteered in many different aspects of the culinary arts field. He worked his way up in the restaurant industry, starting as a line cook, becoming a sous chef, and eventually becoming an executive chef at twenty-one. After that, he transitioned to a non-profit organization where he took on the role of Food Service Manager. He is excited to join the Newfield House family as the Food Service Director. He holds a degree in Culinary Arts and is currently in school for his BA in Human Services from Southern New Hampshire University.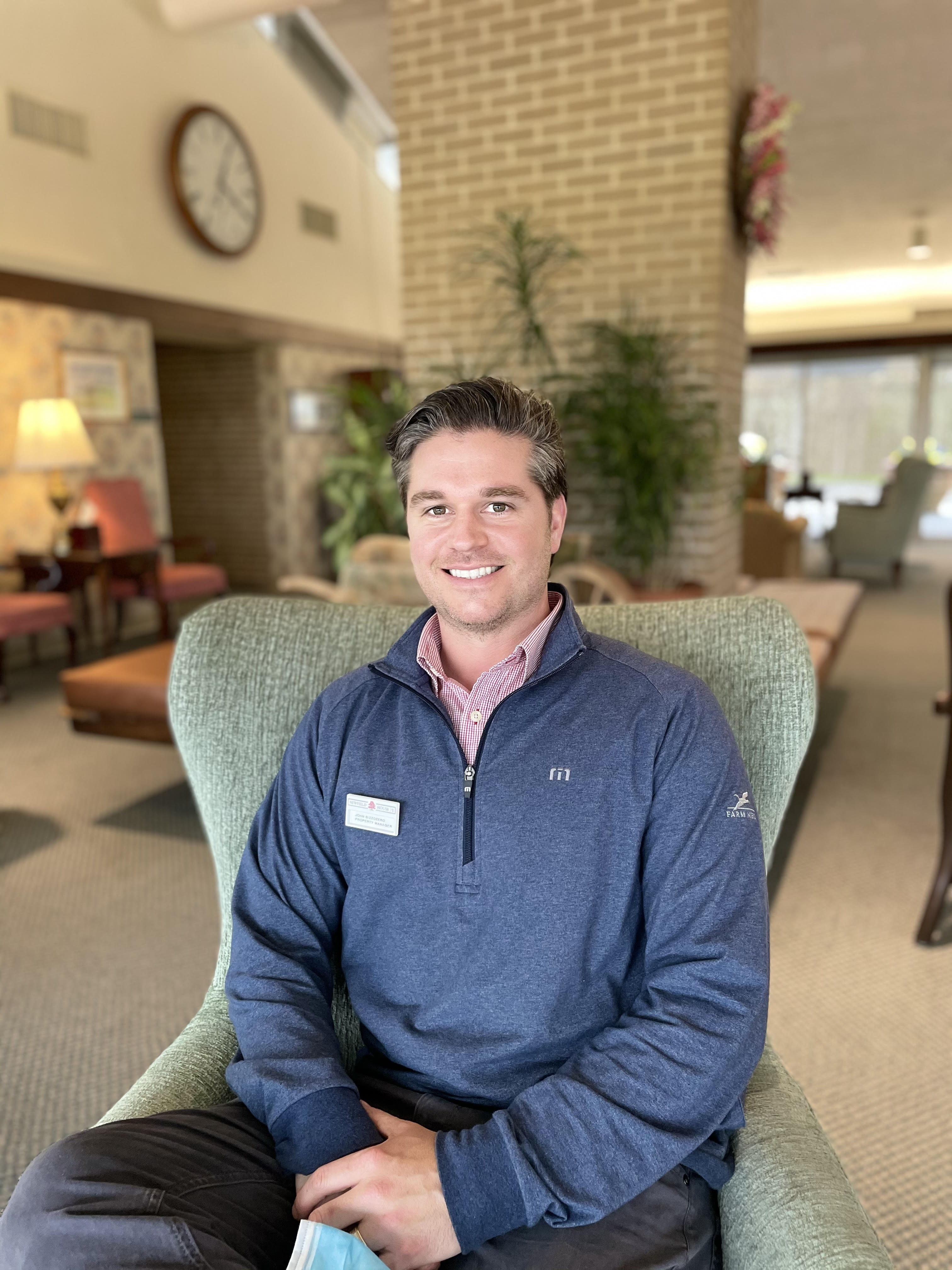 John Bizzozero
Property Manager
Jack of all trades, John studied Business Management, had a long career in hotel management, and is an avid DIY'er. Bringing all these experiences together, he strives to ensure a safe and comfortable stay for all our residents.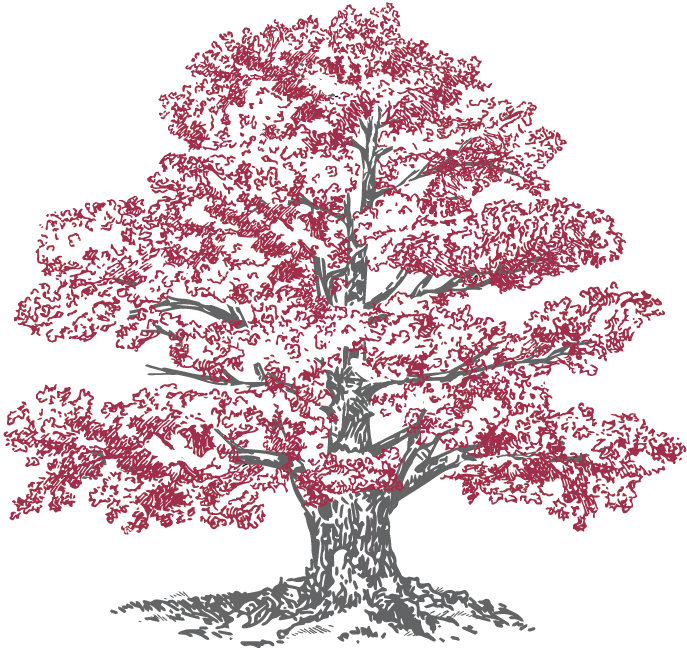 Victoria Meyer
Co-Owner
Picture and Bio coming soon.